Product Details
Typical groove density range of the plane ruled gratings is from 20 lines/mm to 1800 lines/mm. Standard coating is aluminum. On request, MgF2,Gold or platinum are also available.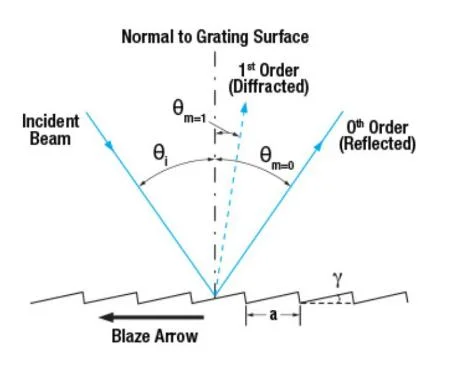 Ruled diffraction gratings
Ruled diffraction gratings are produced by ruling a series of closely spaced, straight parallel grooves into an optically flat aluminum coated substrate, known as the "master grating." Precise, interferometrically-controlled ruling engines utilize a very fine diamond tool to form a sawtooth-shaped groove profile at a given angle (commonly referred to as the blaze angle) on the surface of a prepared substrate. The replication process begins with the surface contour of a ruled master grating being vacuum deposition-coated with an extremely thin separation layer. An aluminum coating is then deposited on top of this separation layer. Then, an epoxy-coated flat glass substrate is placed on top of the layer-covered master, duplicating the grooved surface. The combination is cured and the process is finished when the replicated grating is separated from the
master grating.
.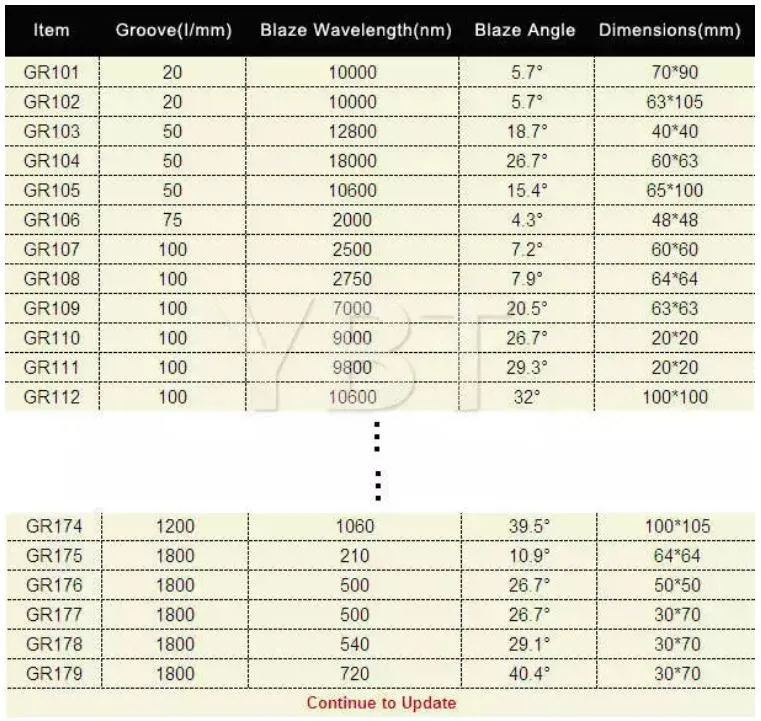 | | |
| --- | --- |
| Grooves | 20~1800Lines/mm |
| Blaze Wavelength | 250-10000nm |
| Blaze Angle | 4.3°-52.7° |
| Spectrum Length Coating | 19-26mm |
| Coating | Aluminun |
| Type | Reflective diffraction gratings |
| Construction | Ruled gratings |
Shenyang Ebetter Optics Co., Ltd. has been engaged in more than 20 years. We have rich experience in production and customer service, it can meet the different custom requirement of customers.Our main products include Diffraction gratings, Optical lens, prisms, Optical mirrors, Optical windows and Optical filters etc.All products of our company have passed CE and RoHS certification, and we have ISO9001 certification.